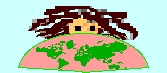 Advice for Women Travelers:
The Importance of Complaining & Complimenting


When it comes to getting the quality you deserve when you travel, you need to get used to doing two things: complaining and complimenting. You do this during the trip, verbally, AND you do this after the trip, in writing. Why? Because both activities will often get you better service at the time, push a company/service provider to provide better service for you AND for others later, and may get you a perk (extra frequent flyer miles, a gift certificate, etc.). Do it for yourself, and do it for the travelers that come later.

When I say "complain", I don't necessarily mean "get angry." Calling the hotel reception desk to tell staff your TV doesn't work isn't exactly a complaint; it's more of a request for the hotel to handle the situation. In nicer hotels, that situation may be handled by upgrading you, at no extra cost, to a suite, or giving you a free dinner.

As a woman, you need to be particularly concerned with safety; if you don't feel the lock on your door is adequate, or your window doesn't close properly, or your guide is being creepy, SPEAK UP. You don't just have a right to; you have an obligation to.

A complaint pushes businesses to do a better job for people in the future; past complaints may be why you end up having such a good experience with an airline, a hotel, etc. And when a complaint is met with an appropriate solution, COMPLIMENT.

I complain when the service I receive isn't what I think was promised or isn't up to a minimum standard. I won't complain about a baby crying on a flight (because, really, what can be done?) but I will complain about a flight attendant who treats passengers disrespectfully -- and I don't necessarily have to be one of those passengers being treated in such a way to complain. You may see a staff person behaving in an unbelievable way and think, "Why in the world does this airline/hotel/restaurant/whatever put up with this employee?" Well, perhaps no one has ever been willing to step up and say something.

Complain at the time if you think it will make a difference at the time. Complain in writing later if you think your suggestion wasn't taken seriously enough at the time, or if you feel this is a more effective way to complain.

But don't just complain; compliment! Particularly when I'm in developing countries, I make sure to compliment employees' excellent behavior to the management. I'm also big on sending written compliments to airlines, in order to reward the kind of service we should all be expecting/demanding. For instance, when the Delta staff in Atlanta, Georgia provided me with FANTABULOUS service and consultation as I stood there crying while my dogs were rolled away in crates, I made CERTAIN to write the corporate headquarters about it. We tipped our driver hugely in Jordan for being just beyond wonderful, and thanked him profusely. And you will see more compliments than complaints in my travelogues.

I strongly encourage you to report about your hotel experiences, good and bad, via Trip Advisor. Since I found that site, I have written several reviews of every hotel I have ever stayed at, that I can remember. I use the site to find hotels, and the more reviews about a hotel, the easier it is for me to decide whether or not to stay there.




_______________________________________________
_______________________________________________

If you have read this blawg, PLEASE

let me know

.

Comments are welcomed, and motivate me to keep writing -- without comments, I start to think I'm talking to cyberair.
---
Quick Links
---
| | | | | |
| --- | --- | --- | --- | --- |
| | | | | |
---
Disclaimer: Any activity incurs risk. The author assumes no responsibility for the use of information contained within this document.
This material is provided as is, with no expressed or implied warranty.

Permission is granted to copy, present and/or distribute a limited amount of material from my web site without charge if the information is kept intact and is credited to Jayne Cravens. Please contact me for permission to reprint, present or distribute these materials (for instance, in a class or book or online event for which you intend to charge).

The art work and material on this site was created and is copyrighted 1996-2013
by Jayne Cravens, all rights reserved
(unless noted otherwise, or the art comes from a link to another web site).


The personal opinions expressed on this page are solely those of Ms. Cravens, unless otherwise noted.